Highland Park

High School




Class Of 1968
Welcome to the Highland Park, NJ Class Of 1968 web site. Joining our FREE site as a fellow classmate allows you to post your profile and only makes it available to other classmates who have also joined. It also allows you to see their profiles and provides a means for contact.
ANNOUNCEMENTS
Gifts of the Class of 1968
Our class tree has been planted and the brass plaque will be erected soon on the lawn of HPHS. Thanks to the generosity of our class, we have also been able to contribute to the refurbishing of our beautiful auditorium. If you would like to donate, please make checks out to Highland Park High School and send to Micky Landis at 204 Harrison Avenue, Highland Park, NJ 08904. We would like to thank the following for their recent donations:
Bill Phillips
Jeff Kaplowitz
Richard Van Doren
OUR CLASS of 68 TREE HAS BEEN PLANTED!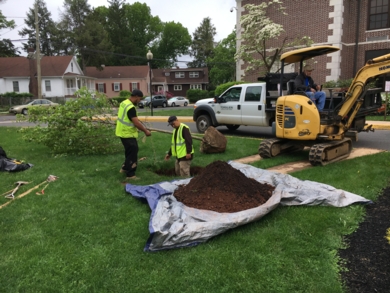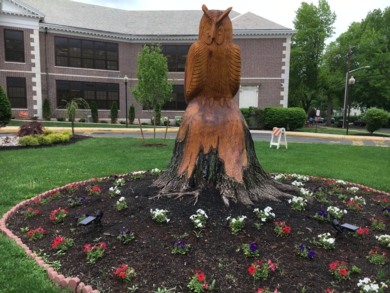 On behalf of our Reunion Committee, I would like to thank the following members of the Class of 1968 who generously contributed to this effort. In addition, I would like to give a very special THANK YOU to Micky Landis who conceived of and spearheaded this project!!!
Alison Reitman Politziner
Karen Klink
Ann Berkman Diamond
Helen Prodromo Perzan
Susan Rockoff Bear
Richard Murray
Bob Rusciano
Bob Withum
Larry DiNapoli
Bev Wapner Robinovitz
Eliot Miller
Paul Foeldvari
Nancy Kantor Koye
Deena Goldstein Kraft
Robert Becker
Sheldon Freidenreich
Bruce Sherman
Sam Rosenberg
Micky Landis
Jody Gorran
HIGHLAND PARK HIGH SCHOOL CLASS OF 1968
50TH REUNION
Saturday, August 18, 2018
7 pm to 11 pm
The Heldrich Hotel
10 Livingston Avenue
New Brunswick, NJ 08901
HELDRICH HOTEL BOOKING LINK AT REDUCED RATE
FOR FRIDAY 8/17 and/or SATURDAY 8/18

TICKET PRICING: (Includes Cocktail Hour, Buffet Dinner and Dessert, Music (Cash Bar all night)
$95 per person.
TO RSVP AND PURCHASE TICKETS SAFELY ONLINE:
1. Go to: www.ReunionDB.com (mobile friendly) 2. Click on the yellow "find me" link at bottom of the homepage
- On mobile devices, use the "touch here for tickets" button
3. Type in your Last/Maiden Name and First Name if needed
4. Click on your record and follow the prompts
Whether you are planning to attend or not, please update your bio information at the ReunionDB website. Just click on your photo to tell us about yourself, family, interests, job, etc.
If we have your email address, you will receive a Digital Memory Book after the event.
ANY QUESTIONS? – CONTACT:
Jody Gorran, Helen Prodromo Perzan or Micky Landis at 1968owls@gmail.com
JOIN OUR FACEBOOK - GROUP:
Highland Park HS, NJ – Class of 1968 - 50th Reunion www.facebook.com/groups/2020280371575893
WE'RE LOOKING FORWARD TO SEEING YOU!
Your Reunion Planning Committee